Looking for a ›Country Boy‹?
Or a ›Prawn's Brain‹? For Bebop infected Brass Music and a sub-bigband sound that will instantly get your feet tapping? For breathtaking solo improvisations and touching musical interactions?
Great, you found your place! Although some detailed information of this site is still ›in the making‹ in English, you can already listen to some clips of ›Rusira Mixtett‹, find out about our next gigs, or write us a little something!
Enjoy it!
Next gig:
Rusira Mixtett live in b-flat Berlin, 9/13/2021, 9:00 pm
NEW CD OUT!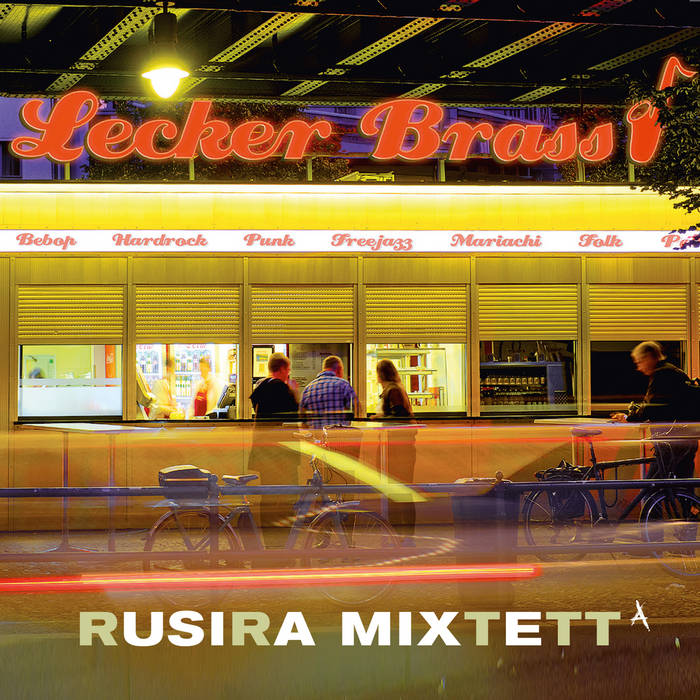 Click here to listen: https://ajazz.bandcamp.com/album/lecker-brass
Click here to get it:
Rusira Mixtett - Lecker Brass on https://deref-web.de/mail/client/u67hcZWgK1s/dereferrer/?redirectUrl=https%3A%2F%2Fwww.ajazz.de%2Fcatalog%2F4250459905395

If you can't come to see us live, buy our new or first CD by sending an email to: This email address is being protected from spambots. You need JavaScript enabled to view it.